School Dinner Information and Lunch Menus
Scarcroft Primary is a nut-free school, including peanuts and ground nuts; this is because we have pupils who are likely to have an anaphylactic reaction if exposed to nuts. With this in mind, we would be very grateful if you could be mindful of all ingredients found in lunch and snack items. Thank you for your support with this matter.
Pupils might also be allergic to certain other foodstuffs, details of which may be found in the leaflet below.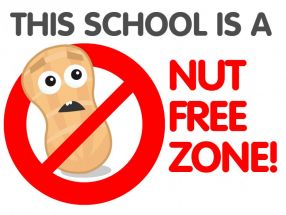 The Fourteen Major Food Allergens
Autumn 21 - 22 Lunch Menu
Spring Term 2022 Lunch Menu
Summer Term 2022 Lunch Menu
Could you be eligible for Free School Meals?
The government has made changes to the eligibility criteria for pupils receiving free school meals. Free school meals are now available to any family in receipt of one of the following benefits:
Universal Credit with an annual net earned

income

of no more than £7,400 (£616.67 per month)

Income Support

Income-based Jobseeker's Allowance

Income-related Employment and Support Allowance

Support under Part 6 of the Immigration and Asylum Act 1999

The guarantee element of Pension Credit

Working Tax Credit run-on (paid for the four weeks after you stop qualifying for Working Tax Credit)

Child Tax Credit (with no Working Tax Credit) with an annual income of no more than £16,190
I don't claim free school meals – do I need to do anything?
Registering your child not only provides free healthy meals every lunchtime, but it also raises an additional £1,320 for the school from the government. This money is used by the school to offer pupils invaluable additional support and to fund after-school activities.
To check whether your child is eligible, please contact the school office via email at scarcroft.primary@york.gov.uk, or via telephone on 01904 806635, and they will provide you with a short form to complete. Using this information, we can check if you are in receipt of a qualifying benefit, and if you receive Universal Credit, that your earnings do not exceed the threshold. If you are eligible, your child/children will receive free school meals and the school will receive additional funding.
I already receive free school meals – will I stop receiving them?
If you currently receive free school meals but don't meet the new criteria outlined above, your child will continue to receive free school meals until the end of the Universal Credit rollout period (expected March 2022) – this will apply even if your earnings rise above the new threshold or you stop being entitled to Universal Credit.
Once Universal Credit is fully rolled out, your child will continue to receive free school meals until the end of their current phase of education, i.e. primary or secondary.